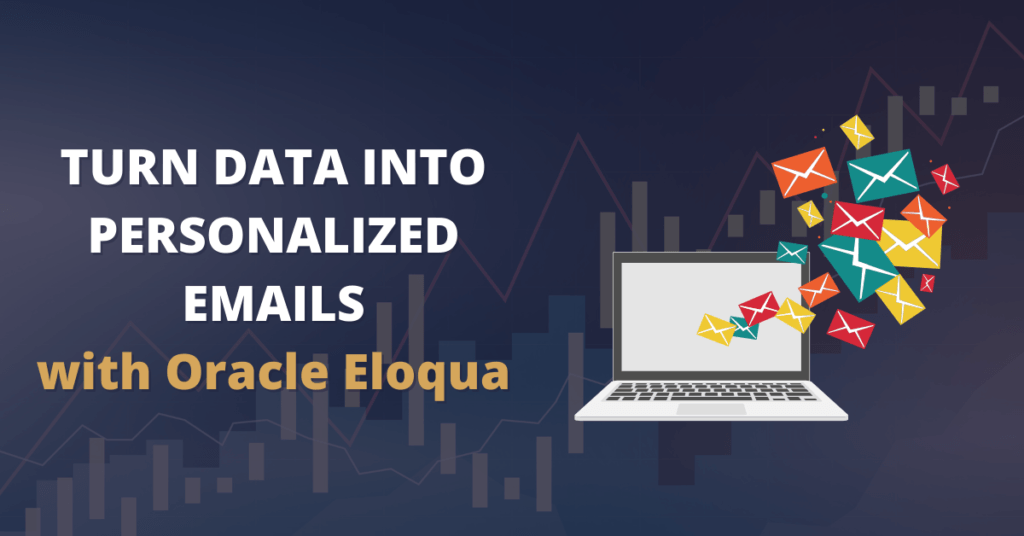 Data is the lifeblood of the marketing industry. Marketers instinctively want to leverage data for personalization. For Eloqua users, that might include storing data in Custom Data Object (CO) records to keep everything organized.
Unfortunately, all the data-filled Custom Objects in the world don't do a lot of good unless you know how to convert their contents into something useful for your customers. And without an efficient conversion method, is collecting and maintaining that much data really worth it?
At 4Thought Marketing, we want to empower you to use data to create hyper-personalized emails. That's why we developed a powerful tool to help you utilize your data in customized marketing messages: the Embed CO Records in Email Table Cloud App for Oracle Eloqua.
Embed CO Records in Email Table Cloud App Overview
With this app, Eloqua users can take advantage of all the information stored in a Custom Objects. When you specify a particular contact, the app will search all Custom Objects mapped to that contact and select the most relevant ones based on user-specified filters. The app will search the data itself as well—it can filter text, numbers, and even dates to select exactly what data makes sense for your purposes. This data then allows you to build personalized emails tailored to specific users. This can lead to more positive responses to the emails and, hopefully, an improvement in your email marketing strategy.
Let's look at an example. Imagine having a Custom Object that stores which of your products or services a Contact has purchased. Maybe one of their subscriptions is about to expire, or one of their products is due for replacement. With the Embed CO Records App, you can search specifically for products or services with an expiration date attached so you can alert your customer with plenty of time. Even better, you can use this to offer specific discounts if they renew soon. The resulting email might look like this: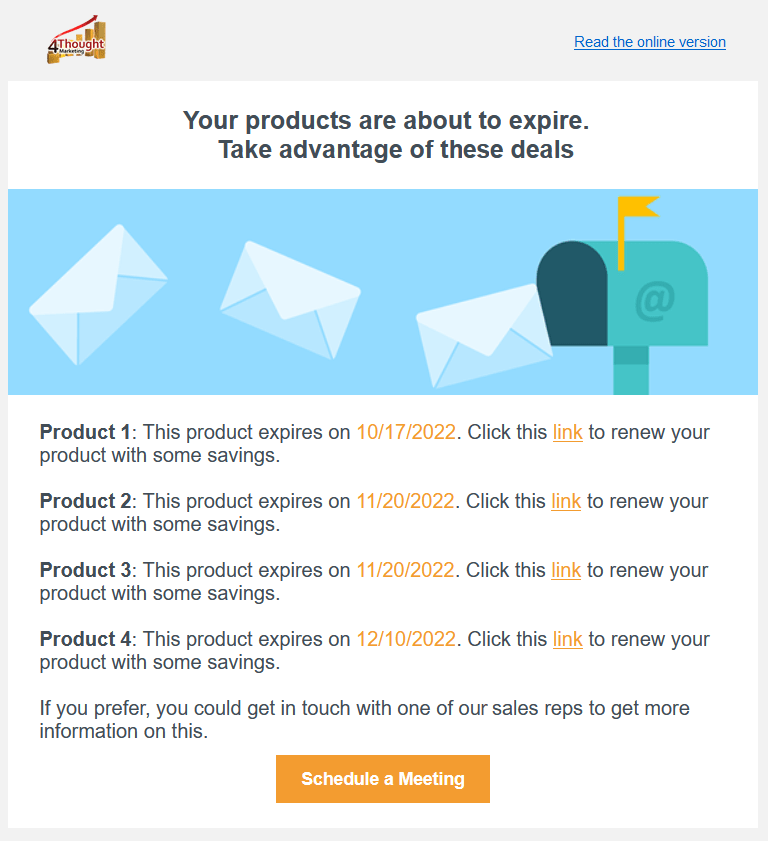 Customers will appreciate the personal touch. And of course, few people will turn down a discount!
And that's not all this app can do. With the Embed CO Records in Email Table Cloud App, you can get as simple or as complicated as you want. Set multiple filters for different scenarios on different emails. Get information out of as many custom object records fields as you prefer. Edit colors, font sizes, and the email's HTML attributes. This app will allow its users to get the most out of information that might otherwise be sitting in your system collecting dust.
Conclusion
Ready to upgrade your marketing email creation? Use the Embed CO Records in Email Table app and start giving your contacts more personalized information presented in any format you wish. Contact 4Thought Marketing today for more information.