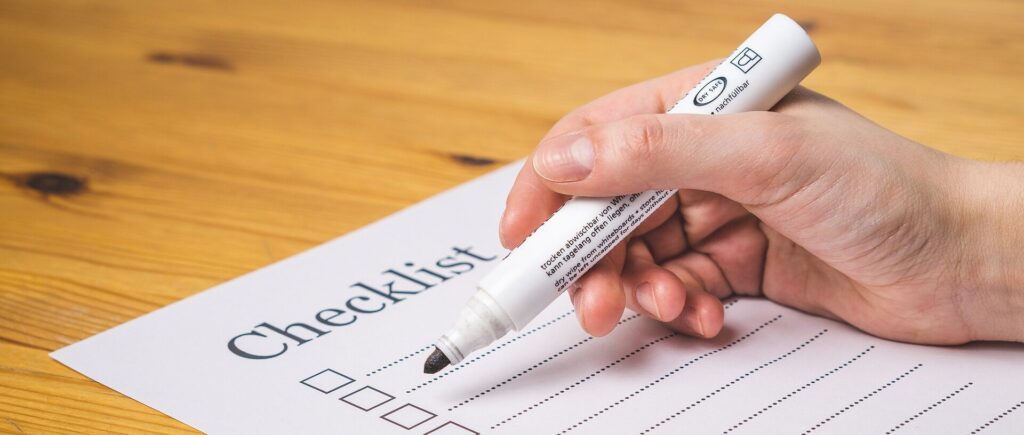 An Eloqua marketing campaign checklist is a great way to ensure successful campaign execution. In today's post, let's explore a typical challenge: an under-performing campaign and how following a checklist during planning can significantly improve your chances for success.
Setting the Stage
You have an event next week, and the sign-ups are below expectations. Yikes! What do you do? You might fall into the trap of thinking, "just one more email blast will save me." Before you know it, your campaign falls flat. Even worse, you might start to get complaints from your prospects and customers. At this point, you should probably consider this marketing campaign a failure and turn your focus on understanding why and avoid making similar mistakes. Let's take this step by step, starting with one of the fundamental components of marketing: defining a compelling goal.
Clarify Your Initial Campaign Goal
Your marketing campaign goal should follow the SMART framework. It sounds basic, but many marketers are tempted to skip this step. In our example, you wanted to drive event registration and attendance. If you're unsure how to set ambitious but realistic goals, consider using results from past campaigns to guide your planning.
Assess Your Campaign Resources
The resources available for your campaign significantly impact your ability to reach your goals. For our purposes, we'll consider three kinds of resources: data, tools, and skills.
Identify Barriers to Campaign Success
Now, after identifying your available resources, it's time to look more closely at potential barriers. Risks are inevitable, and identifying potential obstacles upfront can help you identify, understand, and manage them to achieve your goals. For example:
Perform a Sanity Check
The next step is to evaluate your initial goal with the barriers and resources you have identified. Does the campaign goal still make sense? Is it achievable? If not, adjust the scope or timeline accordingly. Don't forget to check back with your stakeholders and get their input.
Preparing Data for Your Marketing Campaign
The next steps are all about the tracking and testing your data.
Remove Duplicates and Errors from Your Marketing Data
Bad data hurts marketing results in two ways. First, low-quality data means fewer appropriate prospects will see your message. Second, you will find it difficult to measure your results accurately and determine ROI.
To improve your marketing data, use the following techniques:
You might also consider using the Friendly CSV tool to clean your email list. It can help you remove "LLC" and similar data from company names and make other simple changes.
Evaluate Need to Enrich Your Data
Does your marketing data only contain a name and email address? If so, you likely need this step. If not, you can skip this step. Two data points per contact are not much to build a campaign. You need to look at ways to enrich that data. Here are some options to consider:
Check Privacy and Compliance Requirements
Businesses must consider how to address privacy and compliance regulations. Depending on where you do business, you may be subject to GDPR or other privacy laws. Any campaign should ensure you comply with the appropriate privacy and data regulations.
Tip: Identifying EU residents may be difficult, depending on what data you have collected. You can reference the IP address of the contact when they subscribed or engaged with your content.
Verify Your Campaign Tracking
Without tracking, you cannot tell if your marketing campaign succeeded. Ideally, you will want to track multiple metrics so you can come up with relevant changes. In an email marketing campaign, you could track open rates, clicks, and replies. In a direct response style campaign, you may focus on the number of orders.
To verify your campaign tracking is correctly configured, send out messages to an internal company email list. We recommend sending it to at least two different email accounts.
Start With a Small Marketing Test
Some marketing campaigns – such as running an annual event – do not lend themselves to smaller tests. For online marketing campaigns, we recommend you use the 10% rule. If you plan to engage 1,000 prospects, first send a test campaign to 100 contacts. In this test campaign, verify all the technology works properly and gauge market response to a degree. You might even want to start with a smaller campaign experiment.
SLO: Subject Line Optimization
Earlier steps of the process focused on your campaign from a data and tools perspective. At a certain point, no further optimization is feasible in those areas. The next area to focus on is developing multiple subject lines to test. In an email campaign, you should test at least two subject lines. You may find that one variation yields significantly improved open rates. Likewise, you should consider testing multiple variations for a webinar landing page. And don't forget using subject line testing tools like SubjectLine.com.
STO: Send Time Optimization
Obviously, people check their email at different times. And with the sheer number of emails most people receive now, your targeted messages can get buried under so many others that the recipient may never see them. But there's a way around this. A certain add-on tool for Eloqua can determine when your customers are most likely to engage with your messages and schedule the emails to arrive at the best time possible. Whether you program your STO tool yourself or purchase it from Eloqua, take advantage of this opportunity! Don't let your messages get buried.
Launch Your Campaign
After you've carefully considered the items above, you should be ready to launch your marketing campaign! After completion, refer back to the first few steps of the checklist. Ask yourself how you performed against your goals – what went smoothly and where did you encounter problems. The insights you gain from this analysis will help you to plan your next campaign more effectively.
Keep Improving Your Checklist
A checklist shouldn't remain static. After each campaign, examine what went well and how to improve future campaigns. Make a point of asking how to update your checklist to drive better results based on your most recent experience.
Conclusion
An Eloqua marketing campaign checklist helps improve performance. While your checklist will be unique, it likely shares some common elements, including goal setting, resource analysis, risk assessment, and sanity checks. As you prepare your data, don't forget to remove duplicates, enrich your data, confirm privacy and compliance, and campaign tracking. Don't forget performing small marketing tests, including subject line testing, and keep improving your checklist after each completed campaign.
About 4Thought Marketing
4Thought Marketing is a product innovator specializing in the Oracle Marketing Cloud. We help customers translate business objectives into strategies that produce results. Our services include marketing automation and compliance consulting, marketing technology best practices, Oracle Eloqua Cloud Apps and Add-ons, integrations, campaign services, staff augmentation, data management, and Eloqua implementations.
Contact us if you would need help improving your campaign planning, execution, and performance.