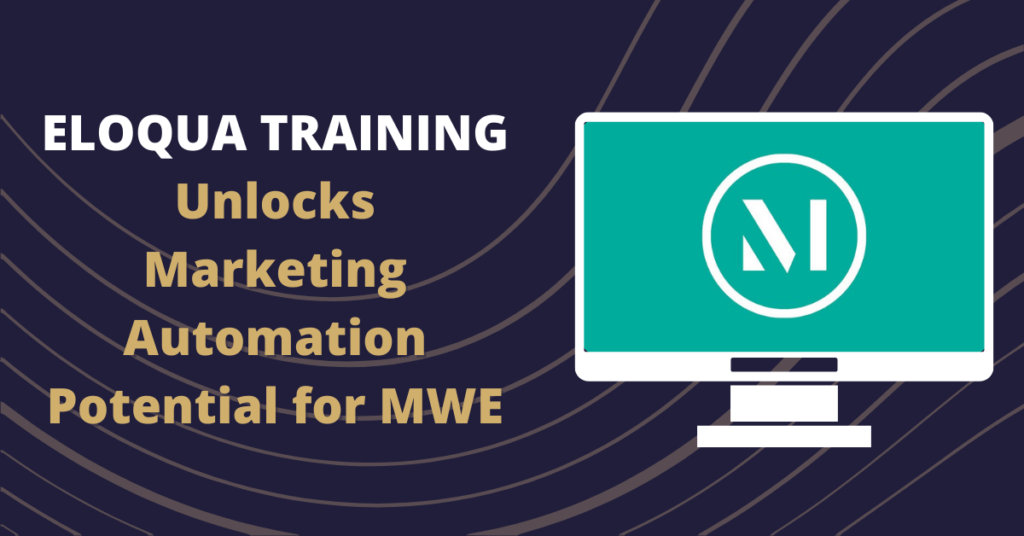 Oracle Eloqua's extensive marketing automation capabilities allow companies to construct, manage, and measure the results of a marketing campaign. In the hands of an expert, Eloqua is a powerful tool. However, its capabilities are extensive and require advanced training for even the savviest of marketers to get the most out of the tool.
International law firm McDermott Will & Emery had an innovative marketing team, but needed expert training to deepen their Eloqua skillsets. The team leader, Kelly Hernandez, began searching for personalized lessons. That's when she discovered 4Thought Marketing. "We were looking for an Eloqua training workshop that would help us advance our skills and execute complex campaigns," she said. "Working with a Sr. Marketing Operations Consultant at 4Thought, we developed a plan for four 90-minute classes for a remote training workshop." Each session would focus on Eloqua functions and their practical applications in marketing programs.
The first session focused on the Campaign Canvas, one of Eloqua's most powerful features. As that first session progressed and the marketing team began asking questions, the plans for the remaining classes changed. "Our team was very interested in learning more about reporting capabilities and progressive profiling after the first session," said Kelly. The remaining classes focused on these topics, as well as a more hands-on tutorial of Eloqua's other functions.
The curriculum even incorporated actual emails from McDermott's current outreach programs as examples. The last training session, or "final exam", consisted of working on an actual future marketing project the team had been planning. They worked step-by-step, leveraging what they had learned. They got hands-on, practical experience setting up the project in Eloqua, preparing it for launch, and tracking the results afterward.
Overall, the McDermott marketing team was very satisfied with the training 4Thought Marketing provided. "We now have a deeper knowledge and skill set that will allow us to continue to innovate on our marketing automation plan," said Kelly. As a result of the training, the team is better prepared to leverage the full range of Eloqua's capabilities, and can now get far more business value out of their Eloqua system.
Is your marketing team in need of personalized Eloqua training? Get in touch with us today and we'll make it happen.
---