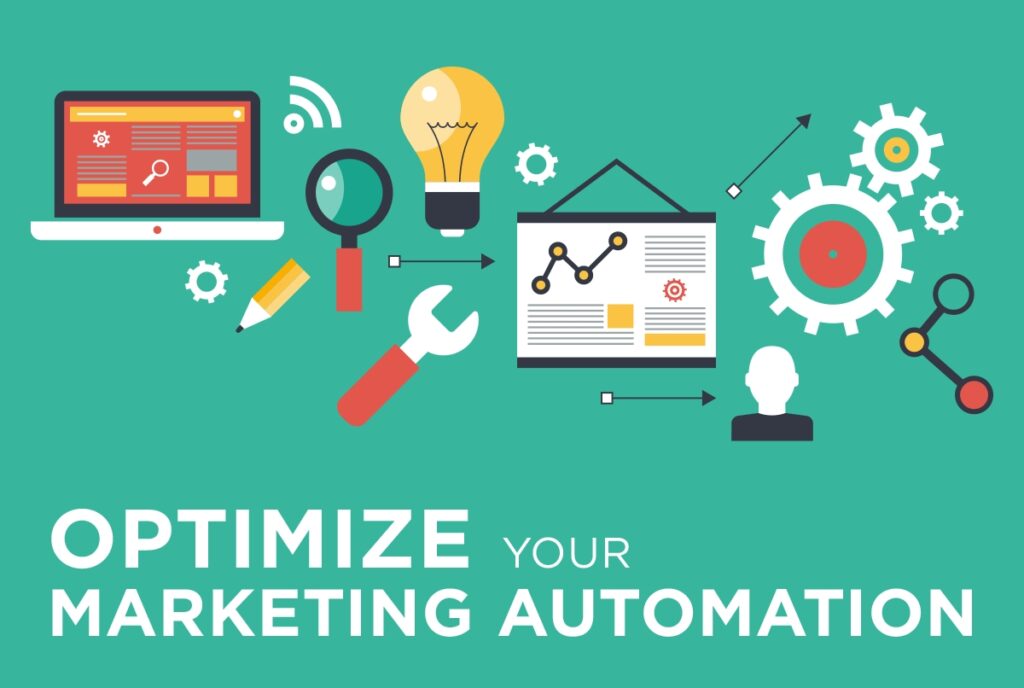 You want to optimize your marketing campaigns and get results faster. Do you need to hire a new agency to accomplish those gains? Not necessarily. You might achieve your objectives with better marketing automation.
Why You Need Marketing Automation Experiments
According to G2 Crowd, a business software reviews website, there are hundreds of marketing automation software tools on the market. The entire marketing technology
If you include the options made possible by tools like Zapier, which allows you to connect virtually any part of any application to any other application, the possibilities expand exponentially.
How can you make smart choices on which automation tools are right for your market? Reading reviews and lists of product features helps. Yet that doesn't tell you much on how that tool will behave in your environment.
To help you evaluate marketing tools quickly, we recommend carrying out five day experiments. Each quarter, experiment with a new marketing automation app, tool or process. If you find something that works well, continue implementation. If it doesn't, you have only invested a few days in testing it .
For marketing leaders and managers, there is another reason to pursue marketing experiments. It is an excellent way to grow your team with a challenge. It is also an opportunity for your team to own a project and lead it. Just think about your junior marketing staff. They may have joined the organization and spent most of their time working on marketing campaigns and projects that others have created. With this process, everyone on the project team will have the chance to work on a new project.
Are Five Days Enough For An Experiment?
A single work week is enough time to launch a small project and test the results. For the best results, prepare in advance. Complete other projects ahead of time. Let your key stakeholders in sales, operations and other areas know that you will return to their requests after your experimentation week is over. With that preparation work done, get started with the steps below.
What if you find that an interesting marketing automation tool simply cannot be implemented in a week? There are two ways to address that reality. First, you could set aside those tools and focus on smaller scale Software As A Service tools instead. Look for companies that have a pricing page on their website rather than custom pricing developed by a sales representative. Second, if you want to pursue a larger scale solution, adapt this framework to develop an in-depth demo with the vendor.
Schedule Tip: Determine steps 1-2 on the first day of the week. That will give you three days to run the experiment itself.
Step 1) Choose a marketing objective
You need to know what you are aiming at in your experiment.
Do you want to move the needle on a tactical measure like increasing email marketing open rates?
Alternatively, you might focus on using marketing automation to further a different goal such as developing your marketing automation program.
Do you want to save time on marketing tasks like cleaning or segmenting lists?
Tip: Do not let your enthusiasm for a shiny new tool dictate your objective!
Step 2) Choose the risk level for your marketing automation experiment.
You have a few options available to consider depending on your risk appetite.
Launch An Experiment With Your Current Platform.
If you have a powerful platform in place like Oracle Eloqua, consider testing one of its capabilities. We have found that few clients have fully exploited all of their existing platform's features. For example, you may want to explore the Oracle Sales Cloud Integration app enhancements available in Eloqua. This is the lowest risk type of marketing automation experiment because you are not adding any new software.
Extend Your Platform With An Add-On or App.
Did you know that you can use third-party apps to extend Eloqua's capabilities? To find out more, check out our related article: 7 must-have apps for Oracle Eloqua. This is a medium risk marketing automation experiment where you combine something known and something unknown.
Experiment With A Brand New App.
With this approach, the sky's the limit. Since there are more than 100 marketing automation tools on the market, you may feel overwhelmed with the available options. Refer back to your objective from step one to guide your choice.
Since you are moving into new territory, this is the highest risk marketing automation experiment. Don't worry – you are limiting your risk exposure by keeping this to the one-week timeframe.
3) Launch the test
Now that you have chosen your objective and risk level, it is time to launch the test!
If you are in a risk averse organization, start by running a simulation with with dummy data to identify technical problems. However, do not let that be your entire test.
As a rule of thumb, we recommend running your marketing automation test with 1,000 prospects. That will give your experiment some measure of statistical validity.
4) Adjust the test mid-flight
As results from your campaign come in, make adjustments as needed. This step is critical if you see no results at all. For example, if your email open rate drops to zero or you see zero ad impressions.
Look for these warning signs and adjust accordingly.
Corrupt data. Before you start your marketing automation test, create a copy of your database to experiment on. Before writing off the app, check to see if a configuration or programming error contributed to the problem.
Non-delivery of email or advertising. Compare delivery rates to your standard operating model. Check if integrations between apps are working correctly.
Technical errors. Expect these errors to happen when you test something new. Fix as much as you can and continue with the experiment.
Customer complaints. Use your judgment to assess this point. Are the complaints about accessibility (e.g. a customer cannot open a web page) or something else? If the complaints are about the copy or offer, that doesn't tell you anything about whether the automation experiment was a success.
Stakeholder complaints. If other departments complain that marketing is non-responsive to their needs during the experiment, that's a warning sign. You can reduce the chances of this situation by engaging your stakeholders prior to starting the experiment.
5) Assess the test results
At the end of the five-day experiment, review your results. To make the most of your review process, use the following tips.
Seek An Outside Perspective. Invite someone from outside the experiment group to look at the results. They will help you overcome blind spots in examining the test results.
Develop Lessons Learned. What would you do again? What would you avoid? Integrate these lessons in your marketing operations.
Consider Further Investment. If your marketing experiment involved a new application or outside resource, you have an investment decision to make. Is there merit in scaling up the test? If so, what budget and resources would be involved? For instance, can you double the scale of your marketing experiment (e.g. 1,000 prospects to 2,000 prospects) to see if the experiment holds up at scale. .
What Should You Do If The Test Doesn't Accomplish Results?
Don't feel bad if this happens! Few marketing automation experiments deliver perfectly against expectations. While tests help you to grow, recognize their limits. If you want to save 5% of work time or increase conversions by 1-3%, marketing automation experiments may provide what you need.
If you are seeking a more transformational change, you may need an outside perspective on your business. Contact us to schedule a discussion.