4Bridge Integration Connector
Are your Eloqua integration needs unique? 4Thought Marketing's 4Bridge™ Integration Connector for Eloqua can seamlessly integrate Eloqua into many CRM environments. With a track record of dozens of successful integrations for B2B and B2C companies, and even for companies that do both, you can be confident we'll have you covered.
The 4Bridge™ Integration Engine™ understands and considers the quirks and the special features that SugarCRM has. It understands the strengths and the weaknesses of the SugarCRM data structure and can connect it with Eloqua in a way that makes both your marketing and sales departments pleased with the results.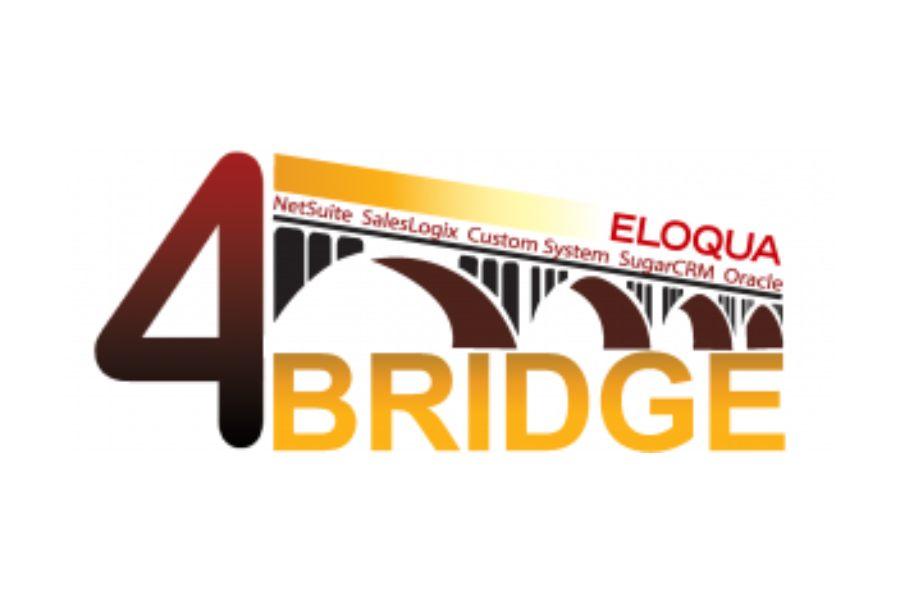 Our 4Bridge™ Integration Connector makes it easy to move new Leads from Eloqua to your CRM and Contacts and Leads from your CRM back to Eloqua. Empower your salespeople with a view into Digital Body Language from Eloqua, including:
Website hits
Email Opens and click-throughs
Form submissions
PPC submissions
Referral website hits
Organic search hits
Track all of the above through to CRM Lead Source Tracking
4Bridge™ includes a user interface that allows you to see and modify the field mapping between Eloqua and your CRM. Need to add a new CRM and Eloqua custom field? It will appear automatically in the Our 4Bridge™ Integration Connector. Choose the custom field and save your mapping! Prefer to have someone else handle integration details? 4Thought can maintain and manage the integration for you on an ongoing basis.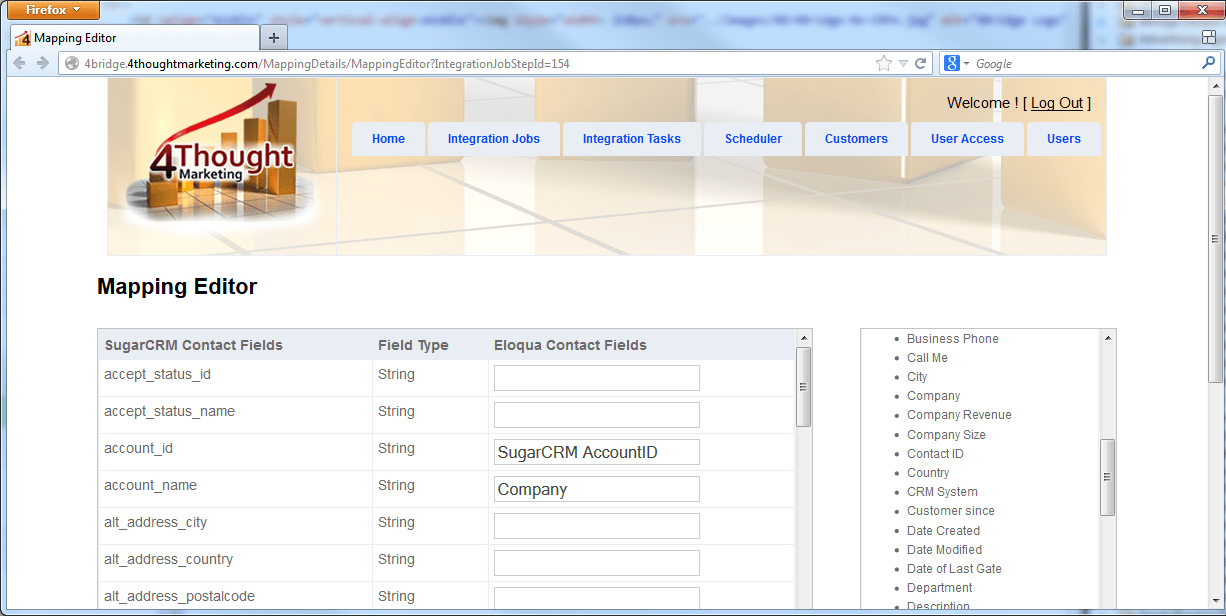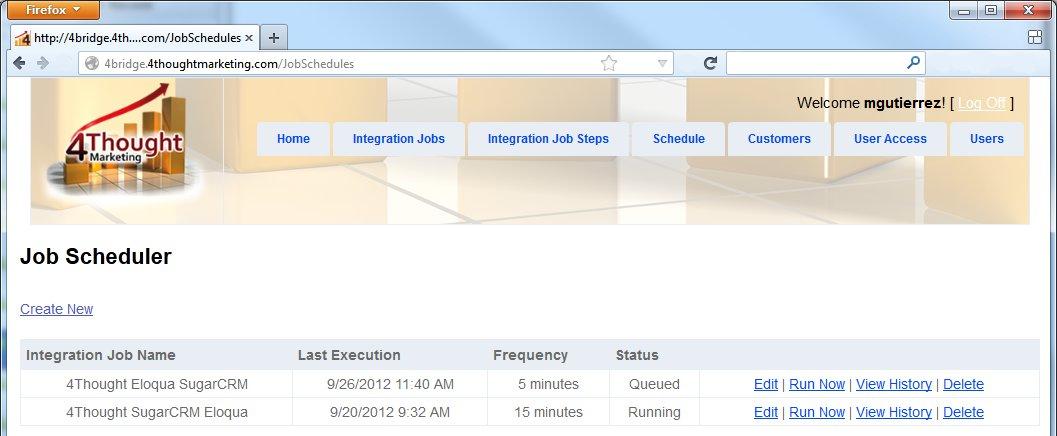 4Bridge™ also includes a scheduler with a simple user interface that allows you to set when the data moves between the two systems to run as frequently or as infrequently as is appropriate for your situation. Want to change your schedule? It's easy to do at any time.
Want your integration to run on the cloud? Does your IT department prefer that all your systems run in-house? You're in the driver's seat and we'll set you up the way that works best for you. Either way, 4Bridge™ for Eloqua runs reliably and will consistently pump data between Eloqua and  your CRM.
4Thought Marketing monitors your data movement between Eloqua and your CRM… making sure data moves successfully and alerting us if there is any hiccup. If something goes wrong, we'll either fix it or call your IT department as you've requested, immediately. And, of course, you can configure the integration to notify you directly, so you can stay on top of the daily success of lead flow.