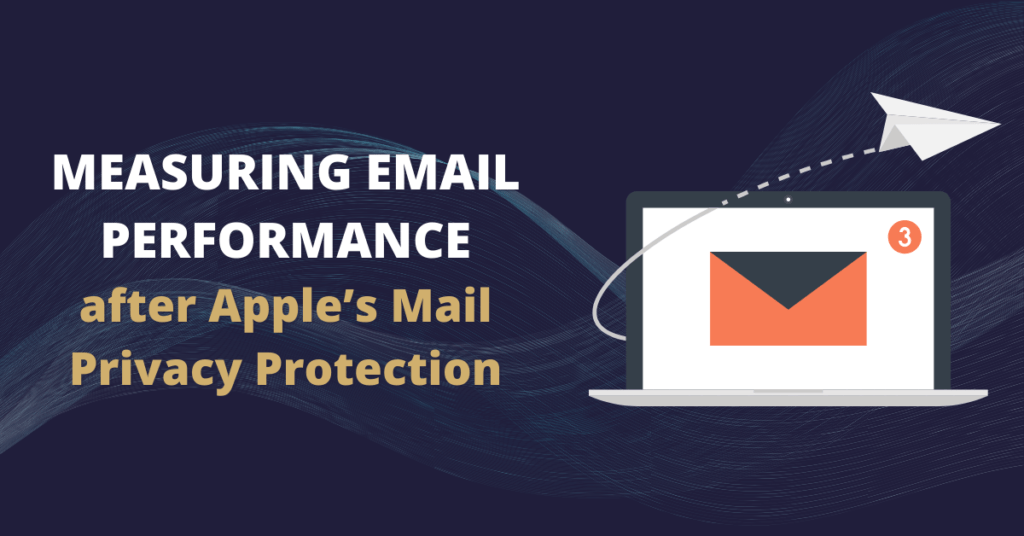 In 2021, Apple deployed its latest privacy feature: Mail Privacy Protection (hereafter MPP), allowing Apple users to hide their IP address and other information when opening emails. For email marketers, MPP presents an interesting challenge. How much of an impact will privacy measures like MPP have on your email metrics?
To answer this question, we need to take a closer look at what MPP is and what exactly it does.
What is Apple Mail Privacy Protection/MPP?
MPP is an option on Apple devices that users can toggle on or off depending on their preferences. When toggled on, MPP blocks certain private information from being shared with email senders.
Apple Support explains MPP this way:
Email messages you receive may include remote content that allows a sender to collect information when you view a message, such as when and how many times you view it, whether you forward it, your IP address, and other data. Mail Privacy Protection prevents senders from learning your information.

Apple Support
To summarize, MPP privatizes the following information:
The recipient's IP address
Whether they opened the email at all
The time they opened the email
How many times they viewed the email
Whether they forwarded the email to anyone else
Email marketers will recognize the problem immediately. Without this information, how can you analyze your email performance?
Other Measures to Focus On
Fortunately, the introduction of MPP does not spell the end of your email campaigns. It simply means that it's time to focus on metrics that drive revenue, such as clicks and conversions, instead of just email opens.
As an example, let's look at an imaginary contact named Mike. Mike is an Apple user who has activated MPP on his phone, so you can't see which of your emails he's opened nor how many times. But if Mike is interested in one of your products and clicks through an email to visit your website, your marketing tools can keep track of his visit and what he looked at while he was there. You can track any purchases he makes, allowing you to draw a picture of Mike's interests based on his activity outside of email. With this in hand, you can send Mike emails tailored to his preferences and hopefully encourage him to be a repeat customer.
To summarize, instead of looking at email opens to calculate ROI, watch these metrics instead:
Clickthroughs
Website activity
Products viewed on your website
Products purchased (or potentially added to wishlists)
Segmenting Your Contacts Ahead of Time
As Apple users choose to activate MPP, you might notice a sudden drop in your email open rates and panic. Don't worry—thousands of people are not just randomly dropping off the face of the earth. Chances are, they're still engaging with your emails even if you can't see them.
To keep MPP from skewing your email engagement rates and confusing you, consider creating a unique segment for Apple users in your contact list. You can then segment further based on who seems to have MPP activated and who doesn't.
Keep Your Email Game Going
You should already be tracking website engagement. But even if you are, connecting that information to emails can be tricky—especially when MPP is involved. Let us help! Contact 4Thought Marketing today for help maintaining your email ROI regardless of data blocking measures.