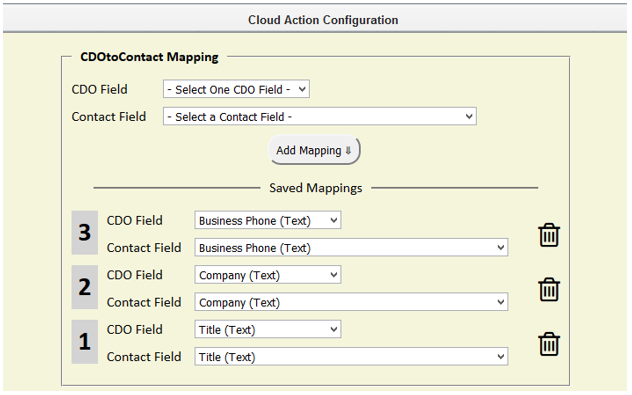 Oracle Eloqua has a very powerful tool, Custom Objects (COs), which allows a system administrator to build any number of custom objects – or tables – to store a wide variety of data types and information.  Uses of COs include everything from purchase history to product interests to multiple sets of information for one email address (for example spouses who share an email) and a never-ending list of very creative uses of custom tables.
Often, COs are created by third party systems such as ERP or CRM systems, but can also be implemented by a host of off-the-shelf as well as custom applications.  The use and source of COs is limited only by the imagination and need of the system administrator.
However, as powerful as it is to capture data, there is a severe limitation to the use of COs and CO information within the Oracle Eloqua system.  There is a very limited toolset to manipulate the data inside the COs.  A user cannot easily filter CO records to find those that they want.  You cannot delete a handful of records – if you want to delete records, you must delete the entire table.  And, you cannot move data between COs or between COs and their linked Contact or Account records.
We at 4Thought Marketing have seen these problems with many of our customers, and as a result have built a full suite of Cloud Apps to meet these needs.  In this blog, I'll talk about our Many to One Email Cloud App.  This is a very powerful tool that allows you to update a Contact record from a linked CO record.
Why might you need this functionality?  Let's say you have an auto-load of purchase information from your eCommerce system into Oracle Eloqua.  You want to send an email to the Contact, and use information from that CO record as field merges in the email.  While it is true that you can use field merges from a CO record, in this case you have multiple records to choose from.
There are multiple problems that our Many to One Email Cloud App will solve for you.  Here are some of the highlights of what the app provides:
Identify the specific CO record you want to manipulate – we have built in filtering capabilities into the app

Handle a large quantity of data – while it is true that there are some other methods of moving this data (e.g. form submit), our app has been tested for up to four million (yes 4,000,000) CO records at a time – form submits would take days to process that volume!

Can run in Campaign Canvas or Program Canvas

It flags COs that have been processed so you can add more records, and only process new ones with minimal configuration
Feel free to contact us for more information on how to manage Eloqua Custom Objects.