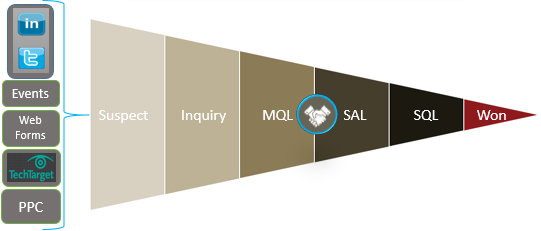 What Is the 4Funnel Framework?
The 4Funnel Framework aligns the optimal way your marketing department can and should operate with the concepts, terminology and technology necessary to execute. It is sales and marketing's mutually defined and agreed upon lead workflow, considering all points of entry, from end to end, from Eloqua to your CRM. It includes:
6 different funnel perspectives for a complete model
Terminology and ownership for consistent communication across departments
Best practices, including recommended KPIs documented
Visual workflow diagrams–high level and detailed
High level technical specifications
Business processes to be implemented
A complete funnel definition is the foundation of any solid marketing strategy. All elements of your marketing automation and sales processes are aligned to it. It is essential that this foundation be a sound one.
The 4Funnel Framework perspective includes how the funnel overlaps with every aspect of sales and marketing, including your website, social media, email marketing, AdWords, retargeting channels, and of course CRM integration, nurturing programs, and upsell cross-sell programs.
4Funnel Framework Implementation
While the model is a great start, we don't leave you there.  We also take the final funnel from completed concept to reality through:
Technical implementation in both your CRM and MA systems.
Change management to ensure that both sales and marketing personnel think and operate in funnel terms.
Reporting and metric implementation to help all your executives understand the funnel.
Don't hack your funnel together without fully thinking it through, or fail to tie your funnel to all aspects of your sales and marketing processes.  Instead, let our experienced specialists bring organization, consistent comprehension, and measurable metrics to both the sales and marketing teams in a fraction of the time. The faster you get up and running, the faster you will see results. Our team will help you:
Prove marketing ROI
Improve lead scoring and nurture quality
Align your marketing and sales teams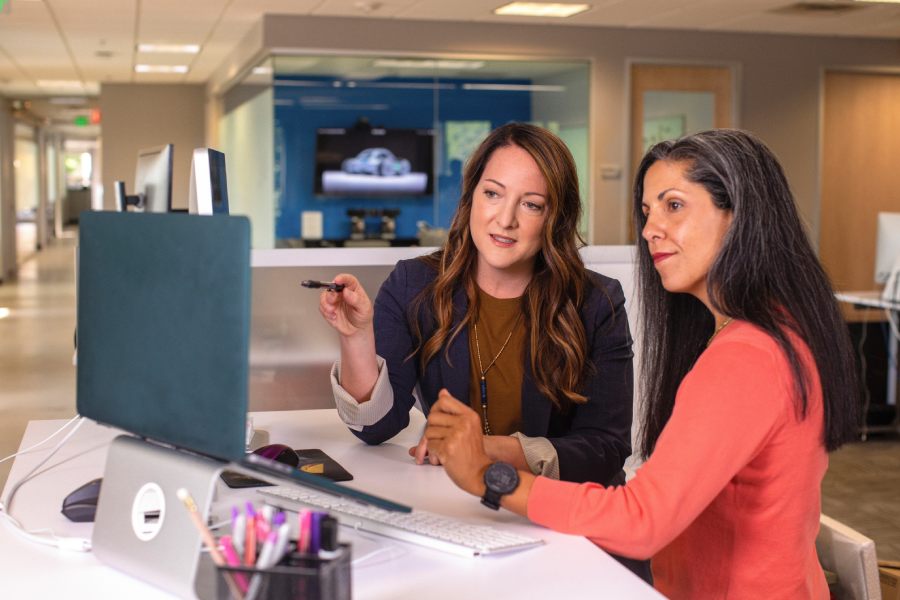 If you want to measure pipeline and velocity, know your buying cycle, and make sure that quality leads are going to sales, ask about the 4Funnel Framework today.