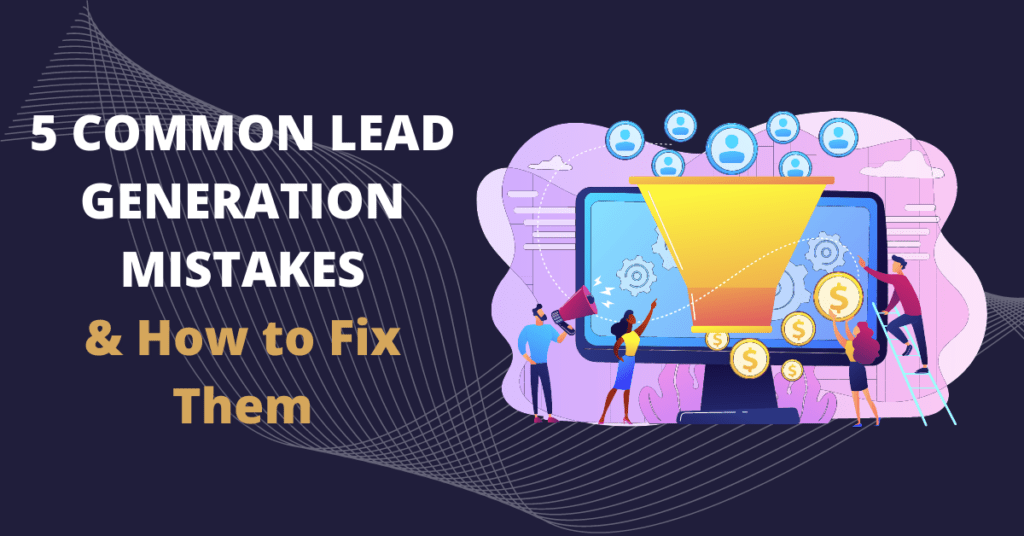 Generating leads is a crucial part of any business, yet many companies find themselves falling short in this area. "Where are we going wrong?" In this blog post, we'll explore some common lead generation mistakes and offer solutions to help you improve your results.
1. Talking About the Wrong Topics
It may seem obvious, but in order for people to convert on your website, your content must be addressing their needs and pain points. Think about how often your product-related content is doing this. When people search on Google, they're looking to solve a problem or meet a need. They have questions, and to convert leads, your product information should be answering those questions. By addressing the right topics, you'll create an opportunity to build trust with your prospects and guide them through the buying process, ultimately leading to conversions.
2. Your Content Has No Personality
People buy from people and companies they trust. With as much as 70% of the buying decision being made before a customer talks to a salesperson, it's crucial to establish trust through the voice of your product content. But just because you're behind a computer, it doesn't mean you should use it as a shield. Include personal stories or experiences with the product. Engage with your customers person-to-person, rather than salesperson-to-customer.
3. You're Selling Too Hard
When customers find you online, they expect your sales pitch. But you can disarm them by showing neutrality. Instead of producing a lead about "Why this product is right for you," try "Is this product the right fit for you?" One shows bias, the other doesn't. Remember, you won't always be the best option and that's okay. Your sales team has ideal-fit customers, and they don't want to waste their time trying to sell to people who don't fit the mold.
4. You Have No Clear Next Steps
What do you want the lead to do next? Should they read a related article? Contact you? Use the ROI calculator? Choose a single action and create calls-to-action (CTAs) for those landing pages, articles, etc. and add them to the end of the articles.
5. You're Not Promoting Your Product
Without traffic being driven to your product page, leads won't happen. Interview your existing customers to find out their online habits. What social media platforms do they use? Which industry journals or newsletters are they subscribed to? By understanding your prospects' online habits, you can learn where they live – digitally. Then, share your product information page on those platforms. If it's social media, find groups your prospects are part of and participate in discussion threads, sharing your content. If it's an industry newsletter or journal, look into sponsored content options.
Preventing Lead Generation Mistakes
By avoiding these common lead generation mistakes and implementing these solutions, you'll be well on your way to earning more leads for your business. Remember, it takes time and effort, but with persistence and the right approach, you'll see results. Contact 4Thought Marketing today to learn more about effective lead generation.