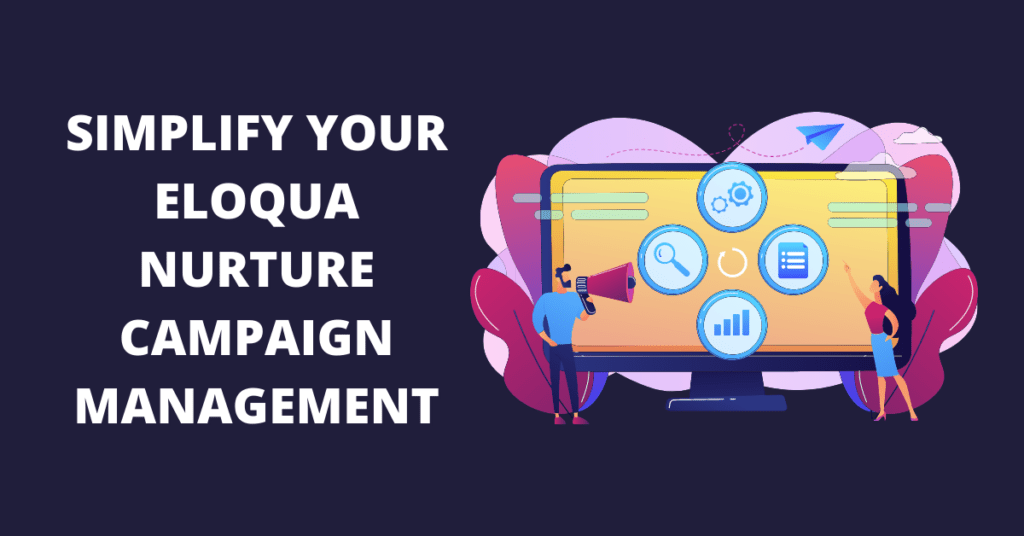 Every marketer knows the value of reaching the right people with the right message – at the right time. As a modern marketer, you also know the downside of sending too much information – or the wrong message at the wrong time, especially when your target audience has moved on to the next stage of their buying cycle.
Eloqua nurture campaigns gently nudge buyers by responding to interests and telling a compelling story about a product or service. These campaigns are staples of marketing automation platforms, offering robust solutions for building and managing nurture campaigns. However, creating robust nurtures comes with complexity, especially when the buyer indicates they're ready for the next step and they become a marketing qualified lead (MQL). When they reach this stage, you should remove them from the current nurture. No one wants to continue receiving emails from marketing when they're already chatting with sales.
Think about your current nurture campaigns: You've probably spent a lot of time and energy to make sure you have the right audience for each campaign. You might have a campaign for new contacts – people who are just finding out about your company. You may have several different campaigns, each targeting potential buyers based on the interest they have expressed in one product over another. Being savvy, you also provide a different message for people who are farther down the buying process, maybe they reached out to you via form submits or downloaded specific whitepapers.
Each of these nurture campaigns usually consists of 3 or 4, or maybe 5 different emails – all designed to keep the potential buyer engaged and help guide them on their buying process. There's a lot at stake to do this well, so how do you make sure your nurture campaign members are kept up to date?
Option 1: Going Old School
Decision Steps for Each Stage in Your Campaign
At each stage of a campaign, you'll need to check to see if the person still meets the criteria for that campaign. Have they expressed interest in a different product? Have they reached MQL qualification, and are ready for a more direct message? Maybe they made a purchase, so now need customer information instead of prospect messages?
When building your campaigns in Oracle Eloqua, you could insert decision steps before each email to make sure that the right message is getting to the right person at the right time. This means that every single one of these decision boxes needs to be updated whenever you have new exclusion criteria.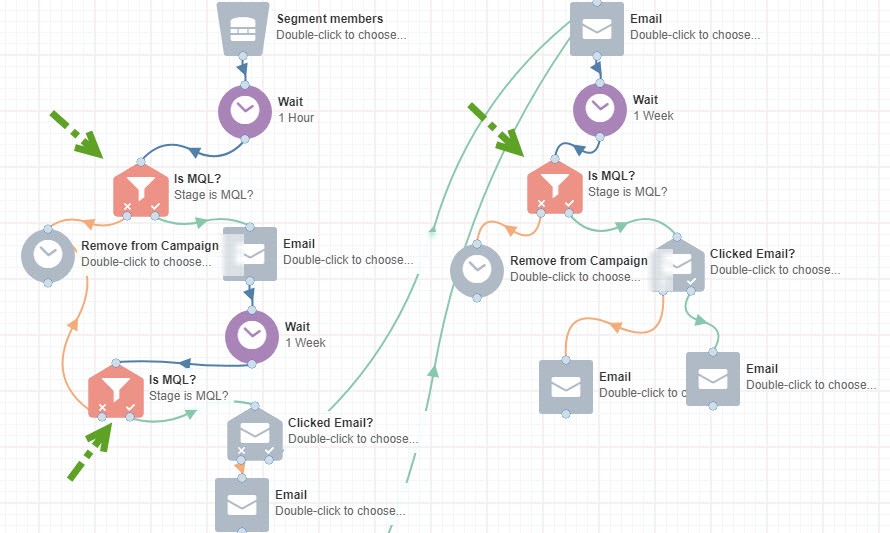 If you have 1 or 2 simple nurture campaigns, each consisting of just a few emails, then this approach may be your ideal route. However, if you have a growing number of nurtures, each with many steps, this method isn't sustainable. There is a better solution that uses a cloud app.
Option 2: Remove Contacts Automatically
Use the the Campaign Contact Remover Cloud App
If your nurture program involves multiple campaigns, each consisting of several emails, then maintaining a multitude of decision steps is time-consuming and rife with a chance for error or omissions.
There's a simpler way to manage and maintain all of the various criteria for one or more campaigns: our easy-to-use Campaign Contact Remover.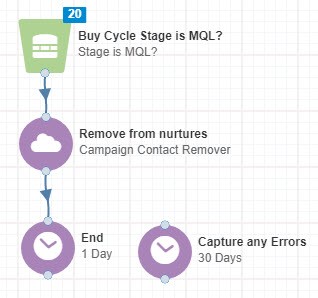 With the Campaign Contact Remover app, you can manage all decisions in one program simply by creating a filter with the exclusion criteria. The app then determines which contacts should be removed from one or more of your campaigns.
It's even easier to do it than to explain it– Get a 10-Day Free Trial and check it out for yourself.
So, there you have it! If your business is just getting into lead nurturing or if you don't have various campaigns to maintain, then doing manual iterations to update your send lists may work great for you. On the other hand, if you're moving toward nurturing program scalability and resource efficiency, then this is the right time to save yourself some time with the Campaign Contact Remover App.
Interested in seeing the Campaign Contact Remover app in action? Contact us for a demo.