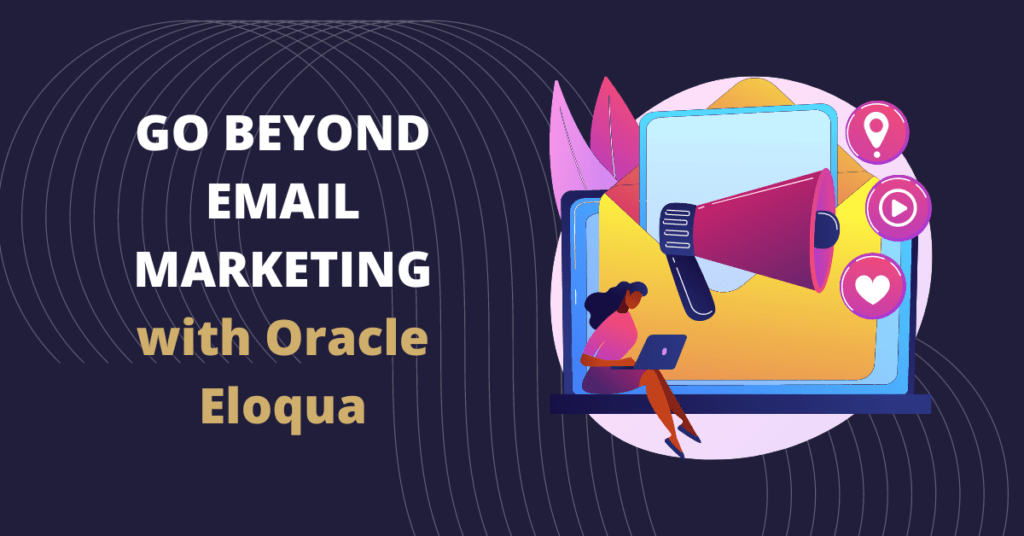 Email marketing: all marketers use it. Eloqua's functionality is built around it. But if you're only leveraging Eloqua's email system, you're missing out. You can get even more from your Oracle Eloqua instance when you include all your marketing channels – and when you take the time to properly integrate, automate, and measure them. Let's look at three marketing channels you can start using right now.
3 Powerful Non-Email Marketing Channels to Integrate, Automate & Measure with Oracle Eloqua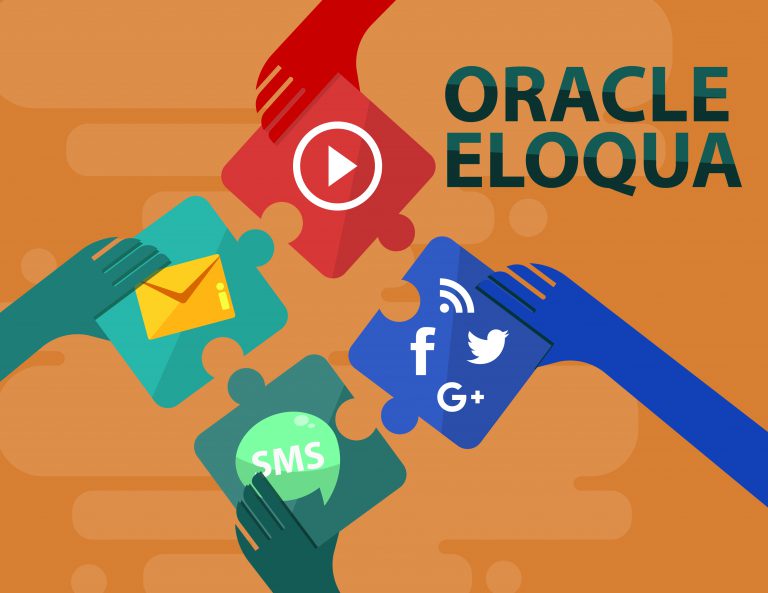 1. Social Media & Paid Ads
You know how important your presence on the web is. Apart from getting eyes on your content, what's most important is to track those interactions in Oracle Eloqua.
Integrate
Capture the content your audience is reading. It is easier said than done, but the effort is worth it. These Oracle Eloqua tools may help you capture specific interactions:
Once you are able to associate social media and paid ads engagement to contacts and track their interactions in Oracle Eloqua, you can better understand and influence your customers' journey.
Automate
Configure your Eloqua setup to take advantage of the data flowing in from social media and paid ads. Use this input to adjust Lead Scoring and nurture campaigns. Additionally, consider how to get these contacts commenting, sharing, and liking more of your content. Once you have that working without manual intervention, all you need to do is measure the effectiveness.
Keep in mind that your social media outreach should include more than your new leads. Existing customers are a great source of shared content, comments, and likes. Balance your campaigns to provide both current and potential customers with plenty of high-quality content to interact with.
Measure
Not enough companies give measurement the attention it deserves. Social media and paid ads kick-start a customer's journey. If you aren't measuring the results, how can you know what works and what doesn't? This is too important to be left to guesswork.
If a contact interacts with a social media post, and then completes a contact form a week later, do you attribute that social media campaign with the lead? Or at least consider the social media post's influence? You're in luck – it is indeed possible to track this user's journey to see how they found you! Watch this short video for details.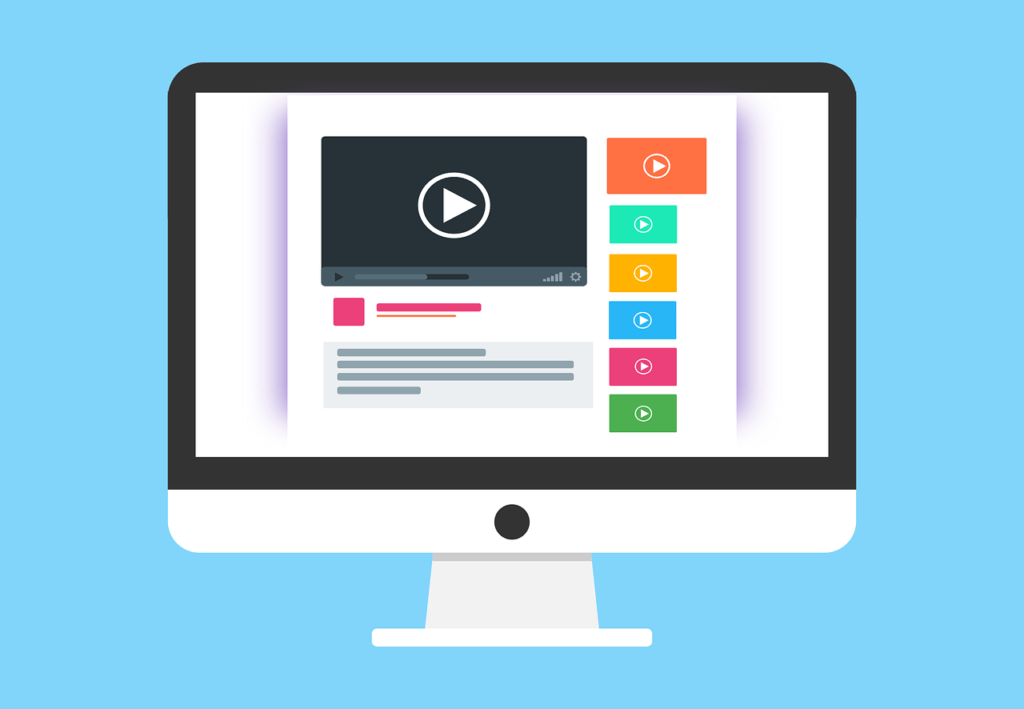 2. Video Marketing
In a Google-dominated world, using video to get your brand, product, or services out to the world is key. Here's how to approach working with videos in Oracle Eloqua:
Integrate
Tools like Vidyard allow you to see how viewers interact with your video content. You can then store the collected data (such as the video title, watch time, and where the viewer is located) in a Custom Object for later segmentation. This feedback will also tell you if customers tended to click away from your videos and they need an upgrade.
We also recommend including interactions throughout the video. Use opportune moments to encourage viewers to click through for a demo, more details, or other important information. You can configure the responses to these prompts to go straight to Eloqua. These points of interaction will not only help harvest new leads, but they can also prompt you to score and target those leads with the right follow-up message.
Automate
Making a good video takes time and effort. As tempting as it is to pat yourself on the back after your video gets lots of attention, don't wait! The sooner you follow up, the better.
Use the information flowing in from your video interactions to automate your next actions. For example, if a person watches past a point where the video discusses an important product or service-related feature, configure Eloqua to send them follow-up communication. If they watched to the end or watched multiple times, assign them to a segment to follow up with other relevant content. If they watched the video and are located in an area where you are having an event in the near future, let them know right away. You can then follow this personalized announcement with a general bulletin in the next scheduled email.
Remember to score leads accordingly. Video viewing data is just as important as email clicks and landing page visits, if not more.
Measure
Once you've integrated and automated, find out what impact video marketing had on your ROI. Depending on the product or service, it can take many interactions with an individual to convert them into a lead or an opportunity. Has your video created enough leads to justify the cost of creating it? If so, fantastic! Stick with what works. If not, consider how to improve next time.
Once again, measurement is critical here. Relying on guesswork can torpedo your marketing campaign and, in the long term, your general ROI.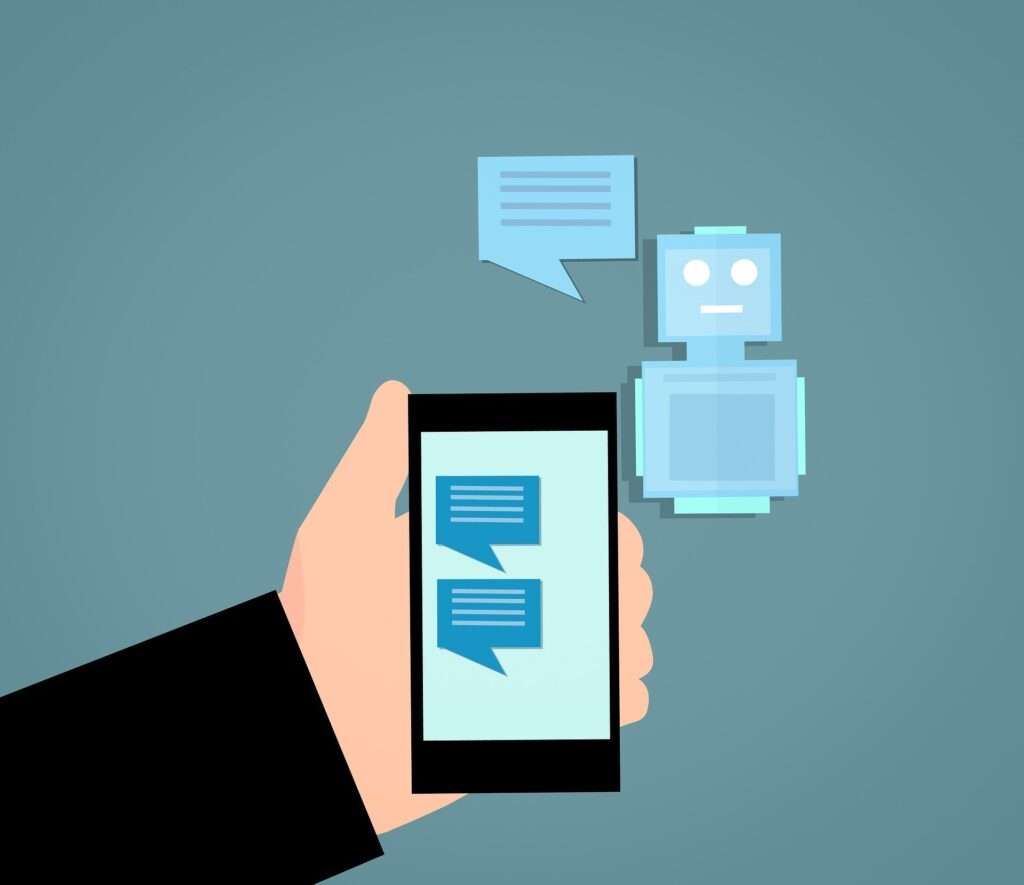 3. SMS Communication
With texting as prevalent as it is today, why not try promoting your business with SMS messages? Here's how to get started with SMS promotions in Eloqua.
Automate
For text message marketing, we recommend starting with automation instead of integration. The best SMS tool in the world won't help without a properly formatted, working phone number. Start by implementing progressive profiling on your forms so you don't immediately ask for their mobile number. When you eventually do ask, make sure to also request consent to receive texts from you. Automatically send a text to re-affirm their consent (and include unsubscribe information if they change their minds later).
Remember: text message marketing requires consent as much as email marketing does. Take the time to develop a sustainable plan for capturing consent and keeping your messages legal.
To make sure the telephone numbers you collect are formatted correctly, we recommend setting up a data normalization program in Eloqua. You'll need to use the phone number and country fields to obtain the country code and phone number format to ensure your text messages go through. A phone formatting app may help simplify this process.
Be careful when segmenting here. Only target contacts with SMS for specific types of communication, such as:
Form submission follow-ups – if you know they used a mobile device, send an SMS to thank them or send them additional information.
Form abandonment follow-ups – a text message may get a faster response and motivate the user to finish the form.
Registration confirmation/event reminders – make sure your events get added to your contact's calendar.
Integrate
Integration for SMS marketing is relatively straightforward. Find an SMS tool that integrates smoothly with Oracle Eloqua. You'll want to capture important data like the title of the message you sent, the date it was sent, and any responses you received.
But don't just monitor customer activity. Keep track of how many SMS communications you send and when they go out. This information can tell you if you are under- or over-communicating with your clients.
Measure
With the integrated and automated data above, you can start tracking the success of your SMS campaigns. Tracking these results will look somewhat different from tracking video interactions or social media likes, but it is still very possible with the right tools.
Go Beyond Email Marketing
Oracle Eloqua has far more potential than just email marketing. Maybe you have the same problem we've observed in other companies – marketing channels like SMS or video marketing are ignored or tracked separately, while Eloqua functions only as an email marketing platform. Don't make this mistake! Tying your marketing channels together allows you to create a unified look at your ROI and to use Oracle Eloqua to its fullest potential. Good news: it's never too late to get started! Contact us today and let us help you take your marketing channels to the next level.