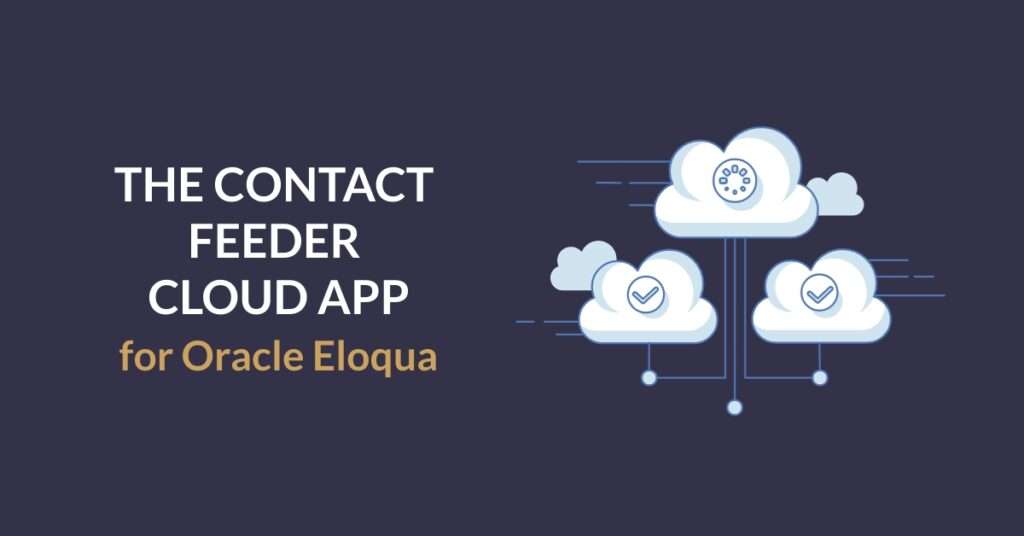 The Contact Feeder Cloud App helps you get leads into the hands of sales or your campaigns faster.  Unlike Eloqua listeners, which run once every 24 hours, you can configure the app to check for matching contacts as often as every minute. If you get a new lead, you can process it quickly, reducing the risk of leads going cold or not getting them to sales as soon as possible.
Watch the video below for a quick overview of using the Contact Feeder Cloud App in Eloqua.
The Contact Feeder Cloud App makes it easy to add contacts from a segment or shared filter into your Eloqua program canvas at any time. To sign up for a free 10-day trial or request a demo, contact us today.