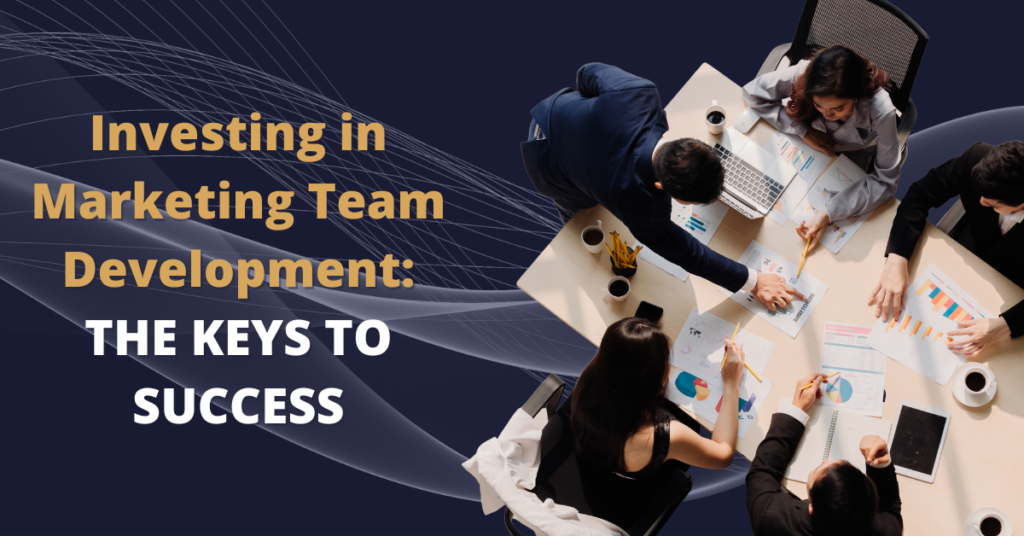 Marketing success hinges on two critical factors: your customers and your team. Unfortunately, many marketers tend to prioritize the former while neglecting the latter.
Your marketing team is your most valuable asset, and investing in their development is critical to achieving better performance and results. In this blog post, we will explore a few simple, low-cost strategies to empower your team to excel through marketing team development.
Encourage Training
Provide your marketing team with access to a comprehensive library of training materials. Free or low-cost platforms such as LinkedIn Learning are a good place to start. While these platforms may lack in-depth content, they serve as an excellent introduction to continuous skill development. Empowering your team with self-paced learning opportunities enables them to expand their knowledge base and stay updated with the latest marketing trends.
Of course, the best or most in-depth training is rarely free. Consider offering a training stipend to your marketing team members or offering to cover the cost of approved self-development courses, books, events, or workshops. This allows employees to personalize their learning experiences while staying within budget.
Quarterly Workshops for Marketing Team Development
Your company likely has its own unique procedures or strategies that a generalized training program won't cover. That's where company-run workshops come into play. These events can be tailored to specific topics or tactics that require in-depth training, as well as provide collaborative and interactive learning experiences for targeted groups within your team. By investing in focused training, you equip your marketing team with the skills and knowledge necessary to excel in critical areas.
Individual Training
Recognize the key players in your marketing team who contribute significantly to your organization's success. Consider offering them additional personalized training to further enhance their skills and unlock their full potential. This can not only improve individual performance, but also boost employee engagement and retention. When team members feel valued and supported, they are motivated to perform at their best and contribute to the team's success.
Employee Socialization
Encourage your marketing team to have lunch together regularly. This simple act provides an opportunity for team members to connect, socialize, and foster stronger relationships. Additionally, hosting periodic lunch-and-learn sessions, where team members discuss their experiences or teach relevant topics, promotes sharing of skills and encourages a culture of continuous learning.
Companies with remote employees can accomplish this through virtual meetups. Whether it's a Zoom call "lunch break" or an informal online chat about new ideas, a virtual marketing team meetup can be just as helpful as an in-person one.
Explore Hypothetical Scenarios
This is a fun and creative way to challenge your marketing team's problem-solving abilities. By creating hypothetical scenarios and asking the team to strategize and react accordingly, you stimulate innovative thinking and explore alternative approaches. These exercises prepare your team to tackle unexpected situations and find effective solutions, ensuring their readiness in the face of real-world challenges.
Investing in Marketing Team Development
Elevating your marketing capabilities begins with investing in marketing team development. With these strategies, you can empower your marketing team to reach new heights of performance, collaboration, and morale. Start with one approach that aligns with your team's needs and resources, and gradually explore the others. Remember, improving your marketing team doesn't have to be complex or expensive – it simply requires a commitment to their growth and a willingness to foster a culture of continuous learning and innovation.
Interested in developing new training programs or strategies for your marketing team? We can help! Get in touch with our team today to schedule a call.