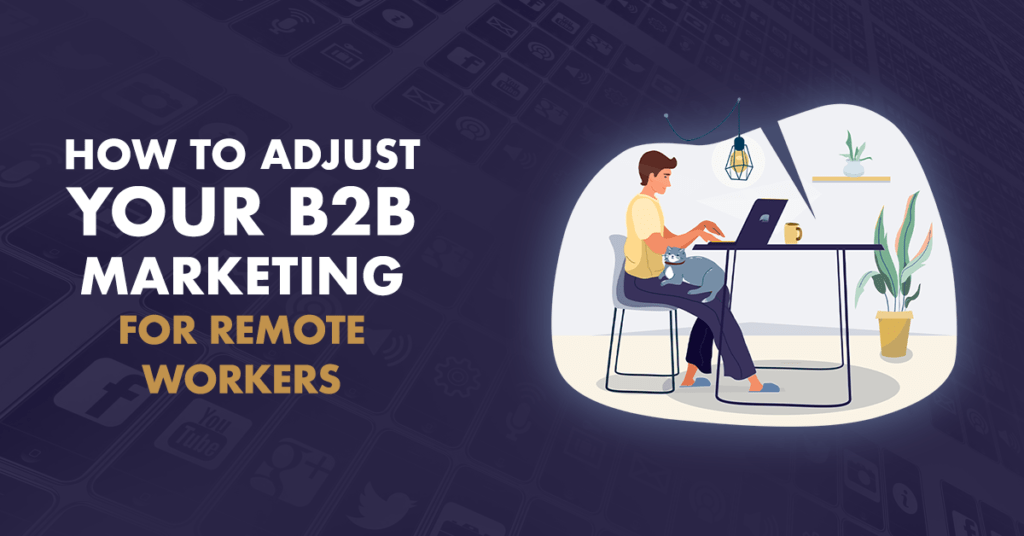 2021 was the year the world worked remotely. What started as a temporary measure during the pandemic has largely become something likely to remain with us semi-permanently. As revealed by Owl Labs' "State of Remote Work 2021" report, as many as 70% of the US workforce have worked remotely, with most still doing so.
Not only does this suggest a shift in the way workplaces must let employees get their work done, but it also means that Eloqua tactics and B2B marketing for remote workers must evolve too. In this article, we'll break down the steps that marketers should consider to adjust to the new work-at-home paradigm.
Shift to a Casual Tone
For many, the new norm is having kids and pets occasionally on-screen, showing up in T-shirts even for external meetings, and otherwise approaching business from a much more casual perspective. This shift has expanded across most aspects of business, including communication styles. Your content will now resonate better if it echoes the new normal. For example:
Attire: Stock photos of people in suits and conference rooms may show you are disconnected from the current state. Even if this doesn't happen consciously, it may not resonate well. Offices are so two years ago!
Cats in emails: Except for Petco, pets were unacceptable in 2019. But maybe they can be worked in, in 2022 and beyond.
Less formal grammar and tone: Consider how your support/salespeople and your customers are going to interact. Are they going to meet in T-shirts in Zoom rooms with funky backdrops? If so, an overly formal marketing tone may feel "separate" and "different" from the new way the corporation works. An updated content tone should stay consistent with the rest of the business and workforce.
Re-Evaluate Location Calculations
Legacy code/flows in your MA system may use IP addresses to fill in city, state, etc. Usually, this system works under the assumption that the IP address is associated with the company headquarters. However, in 2022, it's more likely that the address is connected to someone's home. You'll need to keep this in mind and change your marketing automation setup as necessary to accommodate it.
Re-Evaluate Send Times
Many workers now juggle kids and work simultaneously. When scheduling emails, you should consider the times that kids may be impacting opens. Previous send-times such as 3:00 pm that might have been considered "open and at the desk" now may have different results.
Set Aside Technologies that Associate Team Members with Companies by IP Address
Many MA and Leadgen systems feature the ability to identify a user's employer company by looking at their IP address. However, for remote workers, this now reports incorrectly. You should consider updating your MA algorithms and deprecate any systems whose core functionality is based on this.
Reconsider Territory Mappings
A lot of companies use contact locations to determine which rep to assign. With more than 20% of people moving during the pandemic, and most of them having moved away from their company headquarters this is an important consideration. Company headquarters should supersede contact location and how international headquarters vs. local-country headquarters should impact.
Why This Matters: Remote Work is Here to Stay
Employees feel differently working from home. Owl Labs' research supports this notion (refer to the chart below), with key stats such as 73% of participants "feeling empowered to make decisions". This can have many benefits to businesses and provide fantastic opportunities for both employees and organizations through increased creativity, productivity, and staff retention. Updating your B2B marketing for remote workers not only allows you to keep up with new challenges, but also demonstrates to your client base that you're willing to meet them where they are.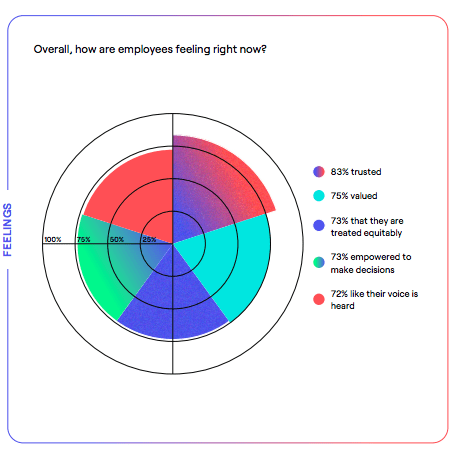 Image courtesy of Owl Labs "State of Remote Work 2021", page 10
In Conclusion
As marketers, it is important to leverage every opportunity to increase lead flow and stay ahead of the competition. There isn't a LOT needed to adjust to the new work-from-home environment, but there are definitely things to consider and change! And of course, if you need help, 4Thought Marketing specializes in keeping your marketing for remote workers current, personalized, and relevant. Get in touch with us today to learn more.