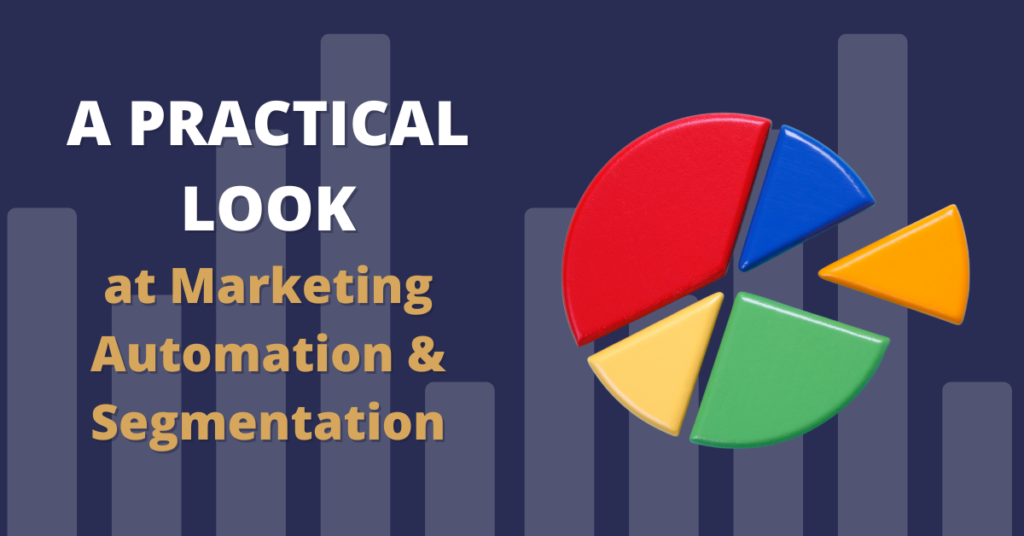 Marketing campaigns are most effective when they deliver the right message to the right people at the right time. Hitting this target is key to success for marketers. This is where segmentation for marketing comes into play. You can tailor your communications to their unique needs and preferences by dividing your audience into specific groups.
That's all good, but what does this look like in practice? Let's look at an example.
Real-World Use Case for Segmentation
Sarah is the manager of an event marketing agency with 100-plus clients. She and her team have a wealth of data on their clients and want to use this data to promote an upcoming concert.
Sarah's team leverages segmentation tools to analyze customer information and segment prospects based on relevant factors. In the case of this particular concert, the factors include:
Geographic location: customers who live within a certain distance from the concert location. Not every customer is willing to travel very far for a concert.
Engagement: customers who consistently open emails promoting similar events or events hosted by the same artist.
Purchase history: customers who have previously bought tickets for the same artist's concert or events like it.
These segments help Sarah identify the most promising potential ticket buyers for the upcoming concert. Armed with this knowledge, Sarah and her team can then turn the raw data into tangible actions. The team sends promotional emails only to the most relevant audience, making it far more likely that the recipients will be interested. This results in higher open and click-through rates and increased revenue from ticket purchases.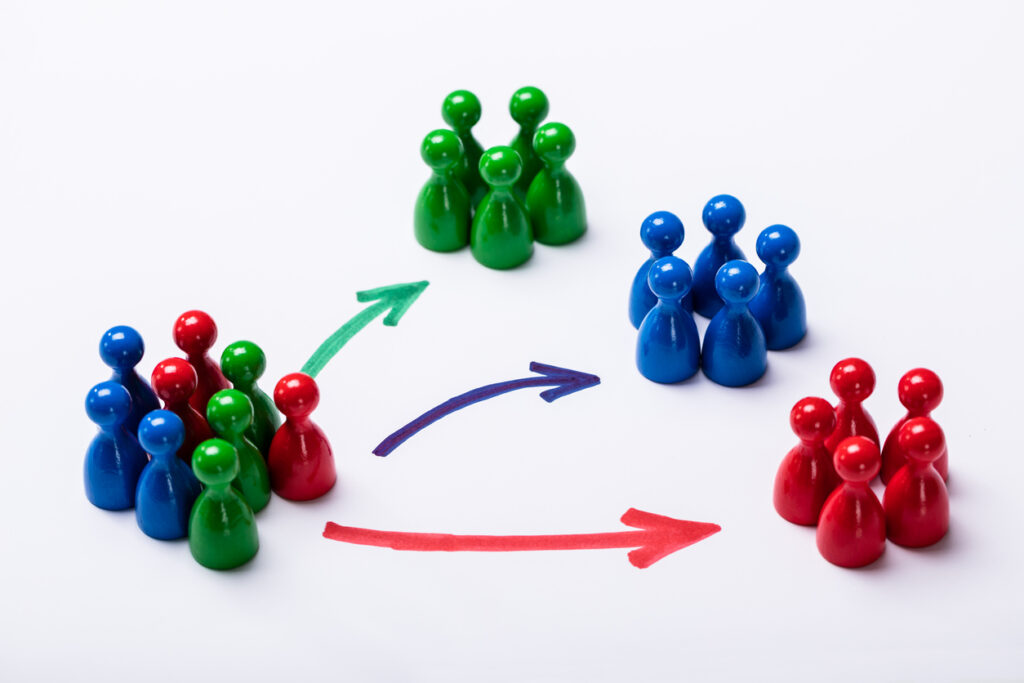 Marketing Automation & Segmentation Working Together
Another powerful tool in Sarah's arsenal is marketing automation. This allows emails to be sent automatically based on user activity, changes in data, or other factors resulting in highly relevant and timely communications without requiring the marketing team to assemble anything hurriedly.
When Jack subscribes to emails from Sarah's event agency, she's already set up an automated system to walk him through the next few steps. Jack receives a personalized welcome email immediately after subscribing. Not only does this welcome Jack to the mailing list and show him what to expect, but it also provides him with an easy path for future purchases. It also lets him receive promotional emails for other upcoming events he may be interested in (again, based on segmentation data).
Automated emails can also leverage segmentation data for ongoing customer nurture emails. Let's continue our example. Jack receives an email promoting a concert that he's interested in, and he ends up purchasing a ticket. Months later, the same artist is performing again. Because the system knows Jack previously bought a ticket to see this artist, not only does he receive another promotional email, but he also gets a special deal: for instance, a "buy one ticket, get the second half off" discount code. This creates a sense of exclusivity and encourages Jack to take advantage of the deal, keeping him as a recurring customer. It also makes it more likely for Jack to stay subscribed—he doesn't want to miss another exclusive discount code!
The Important Role of Segmentation for Marketing
Truly effective email campaigns rely both on segmentation and automation. As the first step, segmentation for marketing lets you narrow down your audience and tailor your marketing materials specifically for them. Next, automation ensures that timely and relevant emails are sent to the right individuals based on their interactions and behaviors. By employing these strategies, marketers can achieve higher engagement, stronger conversion rates, and ultimately, greater success in their email marketing endeavors.
Ready to improve your segmentation strategy? Get in touch with our team today.