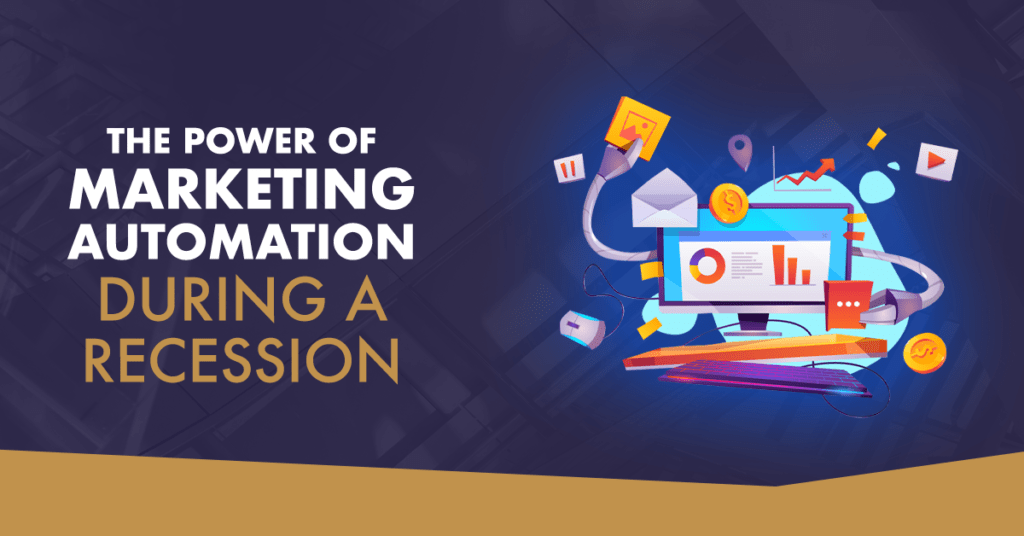 During times of economic downturn, inflation, and recession, businesses of varying sizes often face challenging decisions. Sometimes this can include budget cuts and unfortunately, the marketing budget is often one of the first to take a hit. But this is a mistake. It is important to understand that, during these times more than ever, efficient digital marketing can be a business's best tool.
Marketing automation is a great place to start. It's a tool that can help to boost sales, grow the existing customer base and cut costs. Let's take a look at this tool in more detail and how you can get started with using it.
What is Marketing Automation & Why is It Important?
In simple terms, marketing automation is the process whereby marketing activities are automated using software. It can be a game-changer for businesses as it makes it easier and faster to reach customers with personalized messages.
In addition, marketing automation handles some of the routine and labor-intensive marketing tasks without the need for human action. By automating email marketing, data entry, social media management and other repetitive tasks, businesses can save time and money. In addition to reducing labor, it can help existing sales and marketing teams work more closely together by automating tasks such as lead assignment, follow-up, and nurturing.
Automation can also be a useful tool to help track customer interactions, behaviors, and preferences. This information can be used to adjust marketing strategies to meet customer needs. This allows businesses to remain agile, which is particularly important in a tough economic climate.
In a recession, marketing automation can be a powerful tool to help businesses maintain and even grow their customer base. By automating marketing tasks, businesses can free up time and resources to focus on surviving the downturn.
Getting Started with Marketing Automation
There are several effective strategies for leveraging marketing automation. Some of the most popular include:
Automate email marketing: automated emails are a cost-effective way to keep in touch with your customers and continue promoting your products or services.
Social media: pre-scheduling and automating social media posts allow you to continue connecting with your customers and promoting content.
Targeted content & offers: If you've already segmented your customers based on activity and interests, use your collected data to deliver the right message at the right time. This is great for adding effective and ongoing customer touchpoints.
Conclusion
In conclusion, marketing automation can help businesses to be more efficient, which is particularly important during times of economic uncertainty and recession. It is a tool which can be easily implemented which can help to reduce operating costs and free up employees to focus on other areas.
Ready to get started with marketing automation? Get in touch with the team at 4Thought Marketing to see how we can help you with all the information and tools you need to get started.