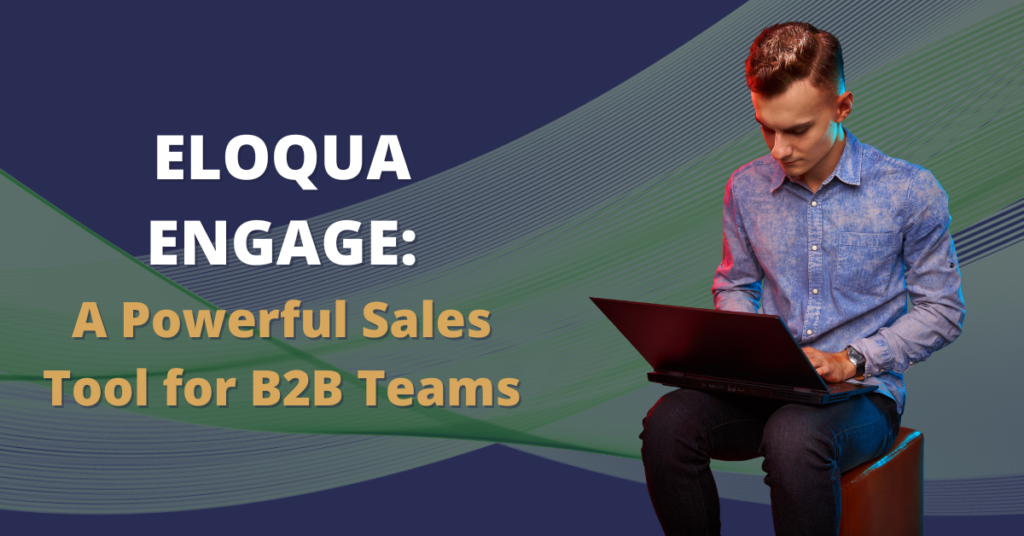 Any marketer knows the value of personalized emails to draw customers in. However, since creating a new email for each contact individually consumes valuable time, the team needs a set of templates to work from. Eloqua users can turn to a powerful tool for help with this: Eloqua Engage.
What Does Eloqua Engage Offer?
Eloqua Engage is a sales tool that makes it easy for B2B sales teams to send personalized emails to prospects and customers using templates created by their marketing team. Sales managers can leverage reporting capabilities to see how their reps are using the tool and what results they are getting. The marketing team can also use reporting to make improvements to increase conversions.
The benefits of utilizing Eloqua Engage include:
Increased sales productivity: Engage helps sales reps save time by providing a library of pre-built email templates that they can customize to fit their needs. This eliminates the need to start from scratch with every email.
Improved email personalization: Engage allows sales reps to effortlessly personalize their emails with dynamic content, such as the recipient's name, company, and job title. This can help to improve the open and click-through rates of emails.
Better brand consistency: Engage templates ensure that emails sent by sales reps are consistent with the company's brand and marketing messaging without burdening sales with creating or managing templates.
Enhanced tracking and reporting: Engage provides detailed monitoring and reporting capabilities for both sales and marketing. Sales managers can see how their reps use the tool and what results they are getting. Marketing can view clicks, run tests, and make improvements to improve the sales process and increase sales performance.
Using Eloqua Engage Effectively
To get the most out of Eloqua Engage, your team should consider the following:
Build a library of email templates: During campaign planning, your sales and marketing teams should discuss messaging that will support campaigns, then build email templates to streamline the processing for sales to send follow-up emails.
Provide sales with Engage training: As part of the campaign launch, provide training to sales on how to use the tool, how it can save them time, and how it provides key metrics to sales leadership about their usage and results.
Leverage reporting for continuous improvement: Oracle Eloqua offers detailed tracking and reporting capabilities for Engage activities and peformance. Review metrics with underperforming sales team members on how to use Engage more effectively. In addition, highlight positive results and ask high-performing reps to share their best practices.
Eloqua Engage: An Essential Tool for Eloqua Users
To summarize, Eloqua Engage is a powerful sales tool that can help B2B sales teams increase productivity, improve email personalization, and achieve better results. Marketing can support sales efforts by making it easier for sales to send brand-consistent emails quickly, and sales leadership can review usage and performance metrics to drive higher results. If your team relies on Eloqua to create and run marketing campaigns, Eloqua Engage is a must-have.
Ready to get the most out of your Eloqua instance? Contact our team today for expert Eloqua help.