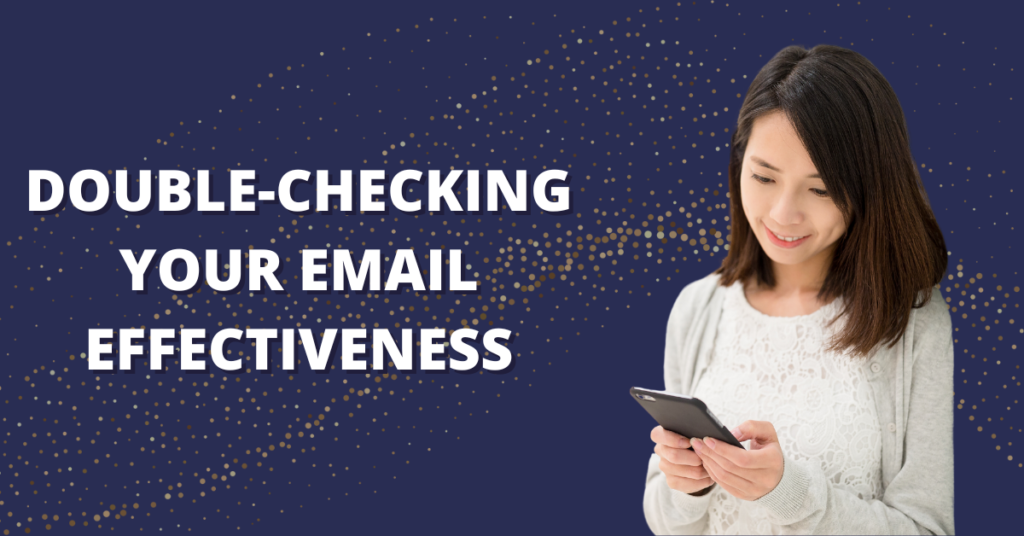 Your email marketing strategy has been running for years and providing a steady source of leads and revenue. But maybe in recent months, things have changed. You might have noticed fewer people click on your CTAs or take advantage of promoted sales. Or registrations for upcoming events have dropped off. In short: your email performance is lagging, and you're feeling the effects.
How can you pinpoint the problem and get your email marketing strategy back to optimal performance? 4Thought Marketing is pleased to announce our newest service offering: an email efficacy evaluation.
Why Get an Email Efficacy Evaluation?
Despite the rapid growth of new communication channels, email marketing still works! 4.26 billion people worldwide currently use email, which is expected to reach 4.73 billion by 2026. Meanwhile, HubSpot mentions an impressive ROI of $36 for every $1 spent on email marketing. To take advantage of these impressive numbers, your email marketing strategy and execution must be at the top of its game. That's where we can help.
Our email efficacy evaluation service will examine your strategy and deeply dive into improving performance. Our expert team will review emails collected from your current or past marketing campaigns and provide professional input on how to improve. We can work with any marketing automation platform you use—Eloqua, Salesforce, Marketo, or something else. Your marketing team will get the direction they need to get back on track!
What an Email Efficacy Evaluation Looks Like
As the client, you'll be in the driver's seat. We'll start by discussing the specific email marketing characteristics you'd like to focus on for improvement. These characteristics include, but are not limited to:
Subject line: Does it grab the reader's attention? Does it provide a glimpse of what's in the email without giving too much away?
Email layout and design: Does your email follow your brand guidelines and tell a story? Will readers on mobile devices be able to click on links?
CTAs: Is your CTA copy clear and concise? Is the button prominently displayed and easy to click?
Email content: How engaging is your email body? Is the message personalized to each customer?
Email deliverability: Is your email likely to get routed to the spam folder? Do you schedule the email to arrive at the optimal time for customer response?
Analytics: What's the optimal send time for your messages? How often do your readers unsubscribe, and why?
Email settings: Does the email load quickly and correctly? Is the message formatted cleanly so no content is lost or obscured on desktop or mobile devices?
Compliance: Is your email marketing strategy compliant with applicable privacy laws?
Next, you'll select specific emails from your marketing campaigns for us to analyze. Send as many as you want! We need a representative sample.
Once we've received your emails, we'll review each email based on your chosen criteria. We'll provide performance scores in each category and comments on how you can improve future emails.
Make Your Emails as Effective as Possible
Even as other marketing channels increase in popularity, email marketing remains a reliable source of revenue, customer growth, and retention. Don't ignore small declines in performance. We can help your email marketing campaigns perform better than ever.
Ready to get started? Contact our team today to schedule your email efficacy evaluation.